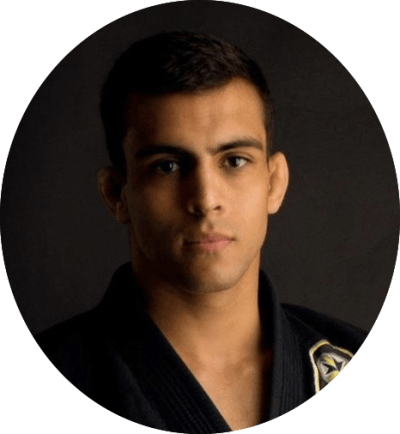 Luan Andrei
Athlete Luan (Born in Rio de Janeiro, Brazil) is a Brown Belt, training for 3 years under 5-th Degree Black Belt, Marcio (Pe de Pano) Cruz. He began his jiu-jitsu journey in Brazil at 16 years old. Athlete Luan attributes his success as a result of faith, hard work, and perseverance.
AWARDS AND ACKNOWLEDGEMENTS
Luan Andrei is a highly accomplished Jiu jitsu competitor. His record includes 20+Gold, 7 Silver, and 9 Bronze medals in prestigious Brazil, US and Pan-American competitions. Some of his most significant accomplishments include being the 3x Atlanta IBJJF Open brown belt champion (weight class & Open Division), and a silver medal at the IBJJF Pan-American.
Luan's impressive record is not limited to Brazilian Jiu Jitsu competitions. He also holds an 4-0 record in MMA fights in Brazil, all won by submission.