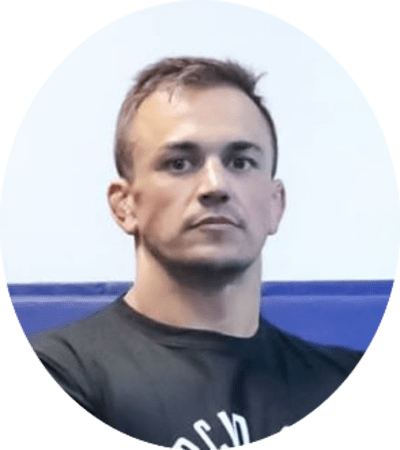 Mauricio Castilho
Coach Mauricio Castilho "Big" (born Rio Grande do Sul, Brazil) is a black belt in Muay Thai (CBMT), he has vast knowledge, experience and exceptionally skilled in Muay Thai, Kickboxing, and MMA. Instructor with individual and group class expertise. Specialized in Professional Fighters training, thus as conditions performance.
His Class is designed to match the skill and learning levels of all participants.
AWARDS AND ACKNOWLEDGEMENTS
3 Times Muay Thai Word Champion (WMF).
6 Times Muay Thai Brazilian Champion (CBMT)
2 Times Muay Thai Brazilian Cup (CBMT).
1 Times Muay Thai Brazilian Champion (CBMTT).
1 Times Kickboxing Brazilian Cup Champion CBKB.
Coach Big has a total 1 year and 2 moths of Muay Thai training in Thailand, between 2013 and 2017.